Project:

A


Fish, clams, oysters & other sea monsters!

Port Royal is Warsaw's first premium seafood restaurant located in the newly renovated market hall 'Koszyki'. Bar seats with a view of the open kitchen, a seafood deli counter accesible to both guests and bypassers and a take-away counter were some key features that were included in the design brief.
The site consisted of two spaces, each with a unique character and material scheme (the stall & main room). The biggest challenge was combing all of the mentioned above necessary functions within these two areas while wanting to achieve a homogeneous space. On top of that, all designers working within the hall had to adhere to strict guidelines created for this space and enforced by the city's History Preservation Officer.
Oak wood, white marble, powder pink and navy blue tones are combined with brass details and broken up by splashes of deep red. A cozy, classy, timeless, and elegant interior but by no means uptight. The restaurant caters to a wide group thanks to some tongue in cheek details. Port Royal is a real head turner that stands out among other venues located within the historic market hall.


---
Hand drawn

Illustrations
A crucial part of Port Royal's visual language are hand-drawn illustrations by Agnieszka Diesing. We worked together closely to make sure they go along perfectly with the design aesthetic and overall mood.
---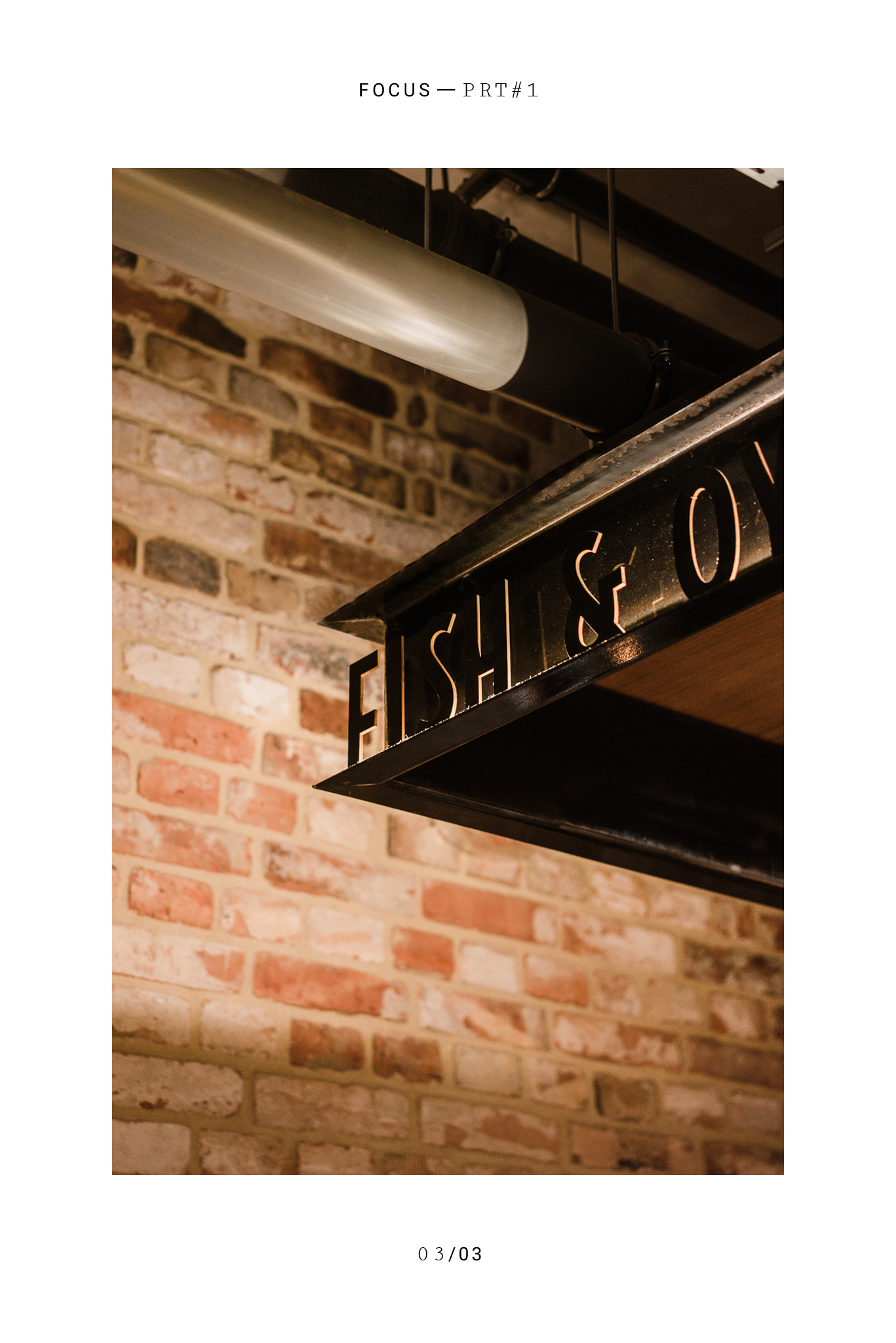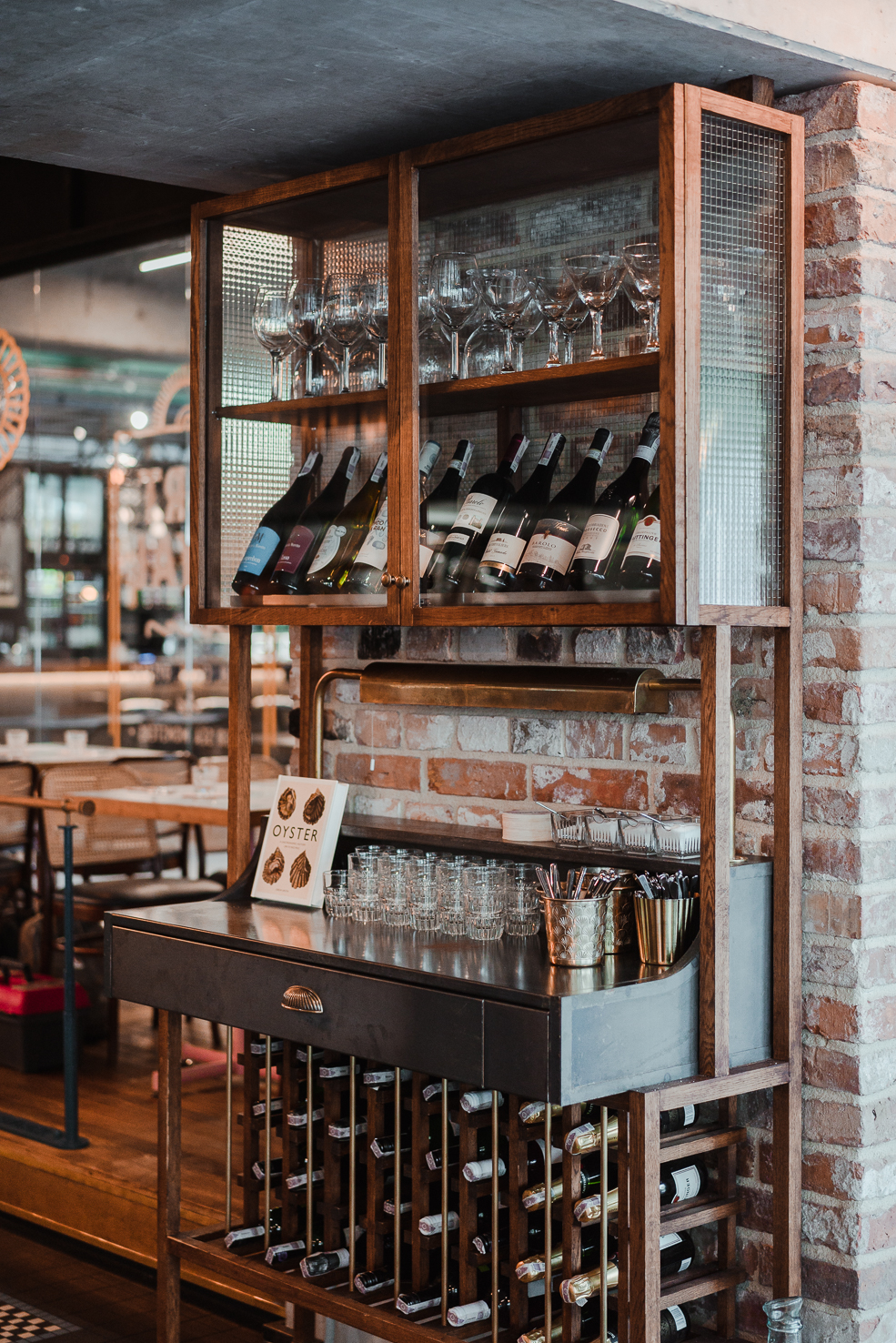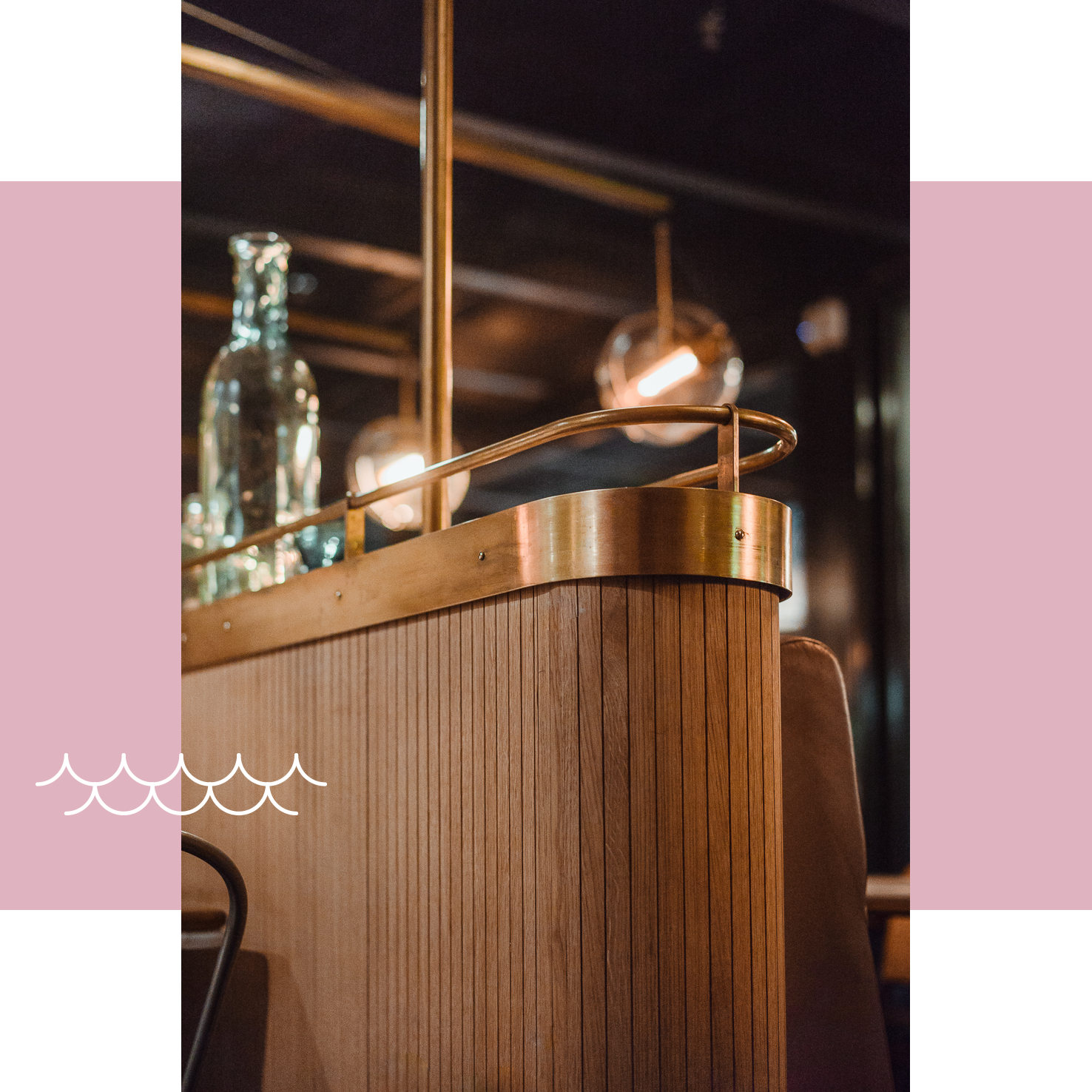 ---