Project:

A

A seaside way of life.
Coastal Manor (
Nadmorski Dwór by Invest Komfort
) is a premium, residential estate located in a charming and pristine part of Gdańsk, right off the bay shore. The property consists of four condominiums, vast green areas which constitute almost half of the total investment area and a common, multifunctional pavilion where residents have unlimited access to saunas, a fitness room, kids play zone and a lounge slash coworking area. The plot is separated from the Tri-City seaside promenade solely by a charming forrest (natural park) full of pine trees, which are characteristic of the polish coast. Despite the lack of direct sea vistas, you can sense the waters' proximity just by the fresh air you breathe and the surrounding flora. This unique location on a national scale, along with its microclimate, became our context and were an immediate source of inspiration during the entire design process.
---
In order to enhance the homogeneity and integrity of our project, we chose a minimalist approach, focusing on bare essentials and discarding of everything unnecessary. We wanted to put emphasis on open, clean spaces full of daylight and natural materials along with their individual properties and raw character. This decision is also palpable through exposed, board-formed concrete construction walls, which were poured on-site according to our guidelines. Honest, rigid, uncompromised decisions clash with soft mannered shapes nad textures, creating interesting and unique tensions. The overall sincerity of our approach is also noticeable in the functional layout of the common pavilion where different spaces flow freely and blend with each other, allowing for a placid experience and visual consistency.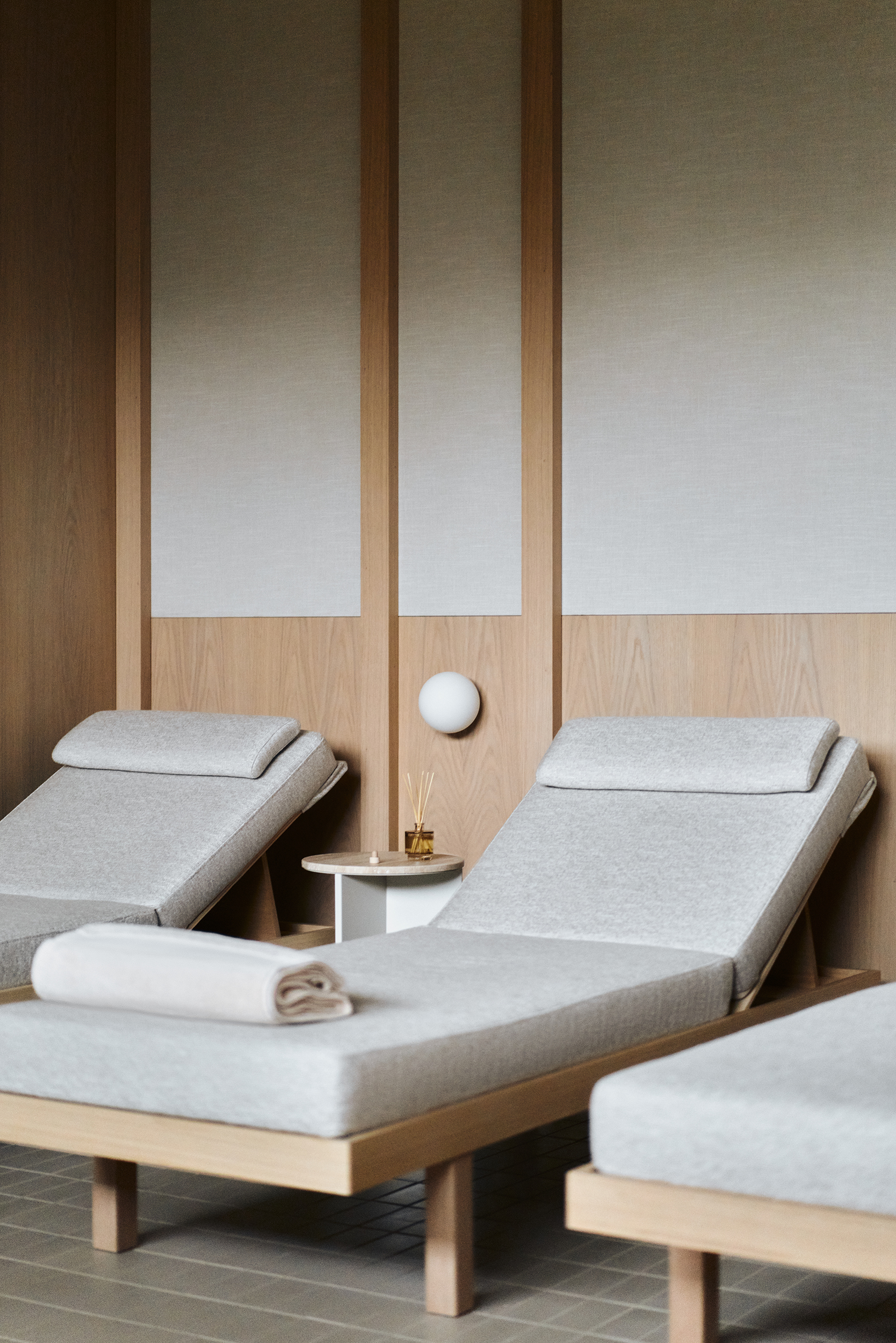 Determined to create a feeling of peace and tranquility, a serene, desaturated color palette was chosen, with hues ranging from shell whites to warm, sandy greys. Hand applied plaster on walls and doors, sandblasted glass, whitewashed oak used on floors and bespoke furniture, thick weave fabrics and tumbled travertine were selected for their dignified yet non-imposing, natural appearance. High contrasts were deliberately avoided due to their strong, invasive nature. We rather opted for subtle accents, which act almost as interior jewelery. These amber-like details were made to order from golden brown resin and are noticeable throughout the investment, especially in apartment and floor numbering. This peculiar gesture was also a subtle nod towards the city's heritage, for Gdańsk was once world-renowned for its amber craftsmanship.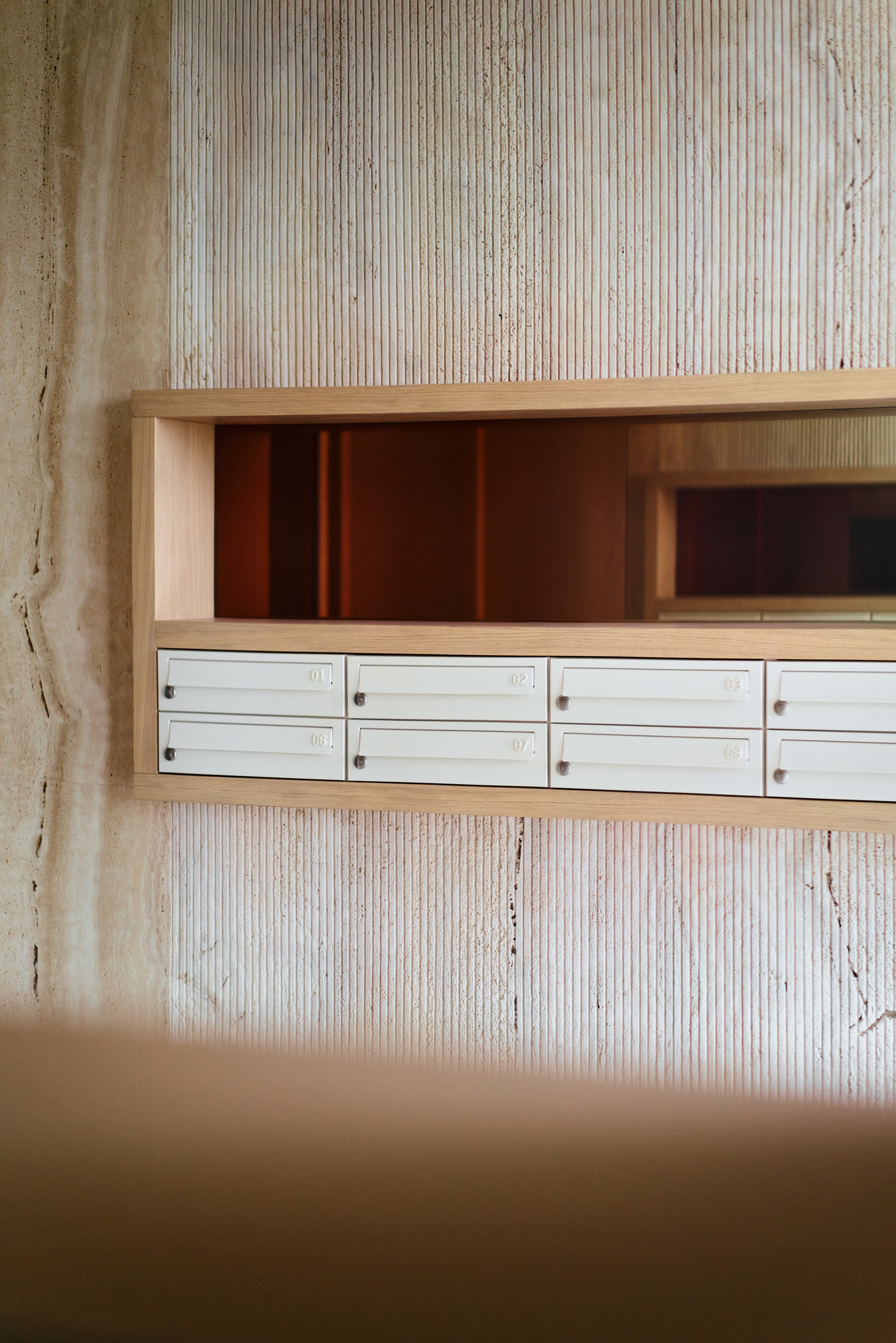 ---